Caio Lindenhayn J. Gomide
I'm a Player, who's experiences Inspired a desire to make games of my own.
I'm a Developer, who found a passion for Game Design by trying to understand how a player's mind works.
I'm a Gameplay Designer working at Epic Games to create awesome experiences for players.
Gameplay Designer at Epic Games
I have been working as a Gameplay Designer on Fortnite.

I work on the development of seasonal Items and Experiences
IGAD Year 3 Student Project
Bone Voyage is a 3rd Person Adventure game about a group of Skeletons on a Ship heading to the Afterlife.

I was the Lead Designer and dedicated UI/UX Designer in this project.

This project was developed over a span of 24 weeks, in a group of up to 34 Developers, is now available on Steam, and was the Winner of the 2019 InidigoX Award.
IGAD Year 2 Student Project
W.I.B is a Puzzle Exploration game, where you play as an Investigator, and piece back reality by exploring different dimensions.

In this project, I did Level Design and UI/ UX Design.

This project was created over the span of 8 weeks by a group of 4 Designers
IGAD Year 1 Student Project
LASER is a Top-Down Party Game, where players try and hit each other by reflecting lasers off of the environment

I was a Level Designer, QA Tester and Gameplay Designer in this Project.

I worked on this project for 4 weeks in a team of 12 Developers.
Side Projects, Marmalades and Game Jams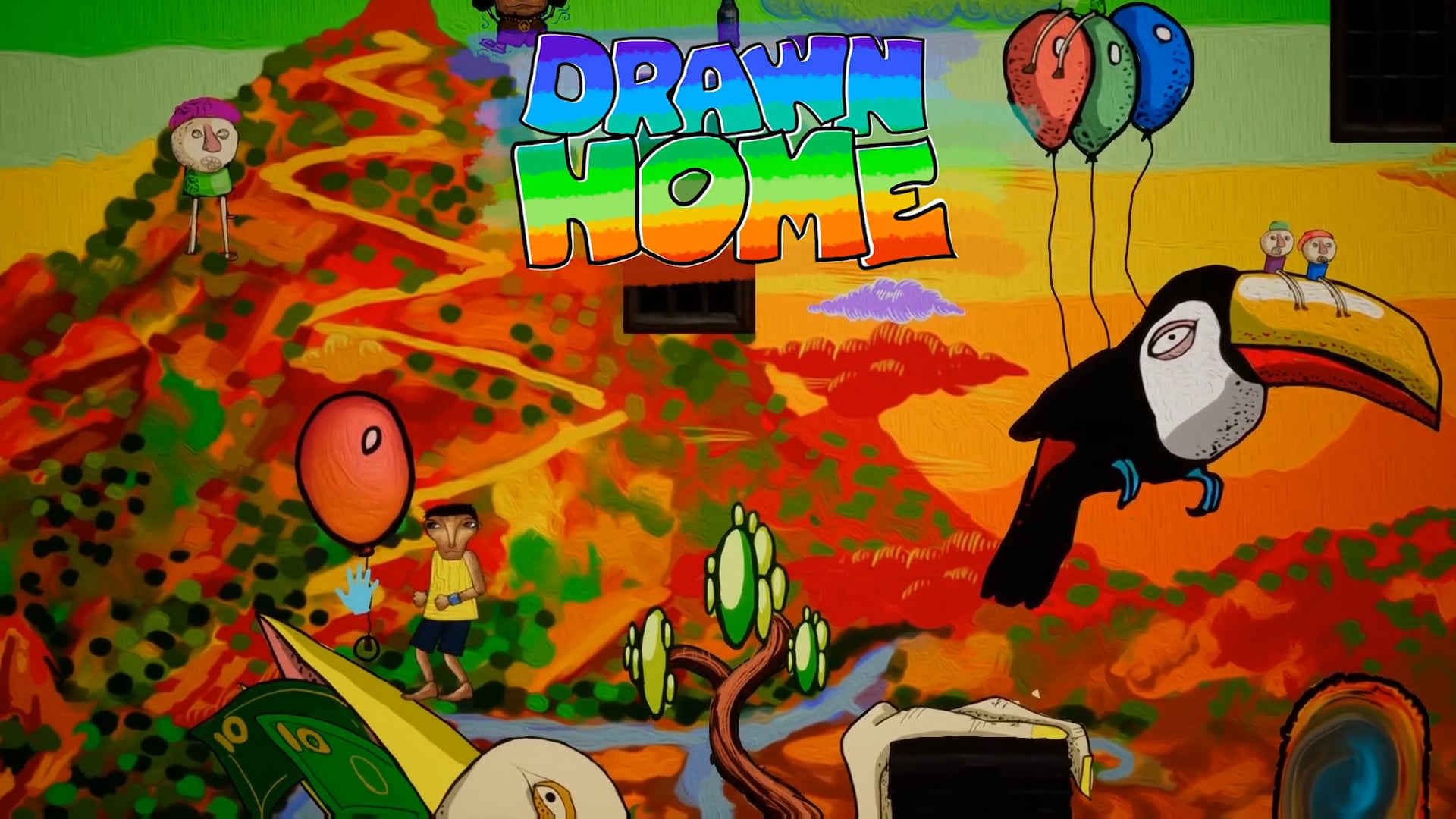 Drawn Home is a 2D side-scrolling platform set in the streets of Brazil, where a child is able to enter graffiti on the walls.

This game was designed around a single picture of a graffiti wall and was made in 2 weeks.

My role in this project was Gameplay Designer.